ICYMI: Optimizing Year-End Fundraising for Public Media
| Written by
Seth Merritt
|

Back
Jackson River recently hosted a webinar with Brady Josephson from NextAfter Institute, who presented research-backed strategies to optimize online giving for public media, with a special emphasis on year-end giving.
The strategies are based on NextAfter's years of benchmarking the online giving experience of hundreds of nonprofits, particularly 56 PBS stations in 2019 and 70 public radio stations in 2020.
Some of the findings are listed below, along with examples of how Springboard supports these proven strategies to increase both the volume and total amount of online donations. We'll be posting more strategies soon!
Strong Value Proposition
A compelling and powerful value proposition or reason to give on your donation page can increase conversion by 150%. But only about 10 percent stations reviewed present a strong value proposition on the donation page. Springboard donation forms are fully customizable, supporting placement of value proposition copy.
KQED ensures that potential donors understand that their contribution supports their mission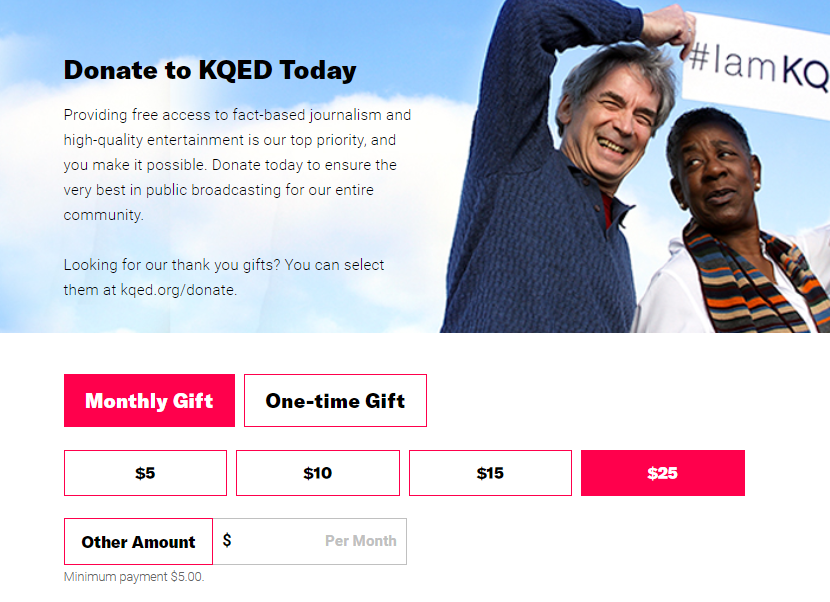 Homepage Takeover
For year-end fundraising, a "homepage takeover" that turns the home page into a giving page increases the number of donations by 24 percent.
A Springboard form embedded in the KPCC home page communicates urgency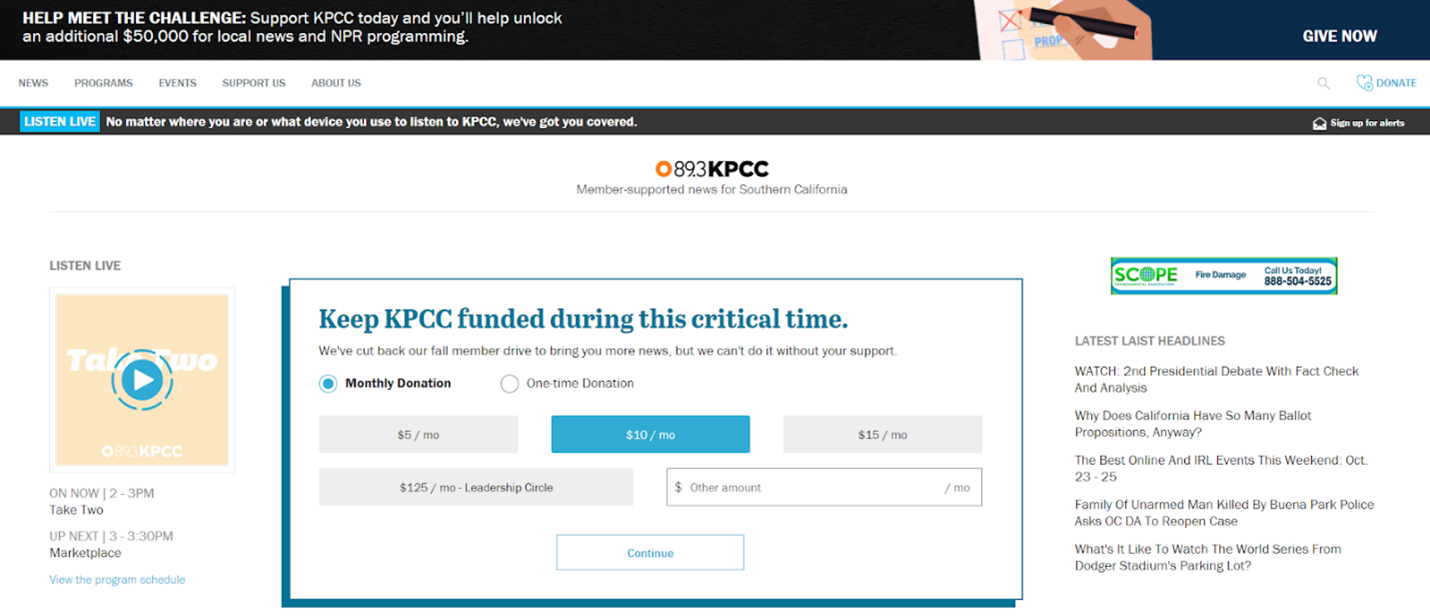 Visual Campaign Thermometer
For year-end fundraising, displaying a thermometer that shows progress toward the overall campaign goal increased revenue per visitor by 20.5%. Other research indicates that campaign thermometers and gauges increase donations year-round.
Team ASPCA helps P2P fundraisers meet their goals by showing their current progress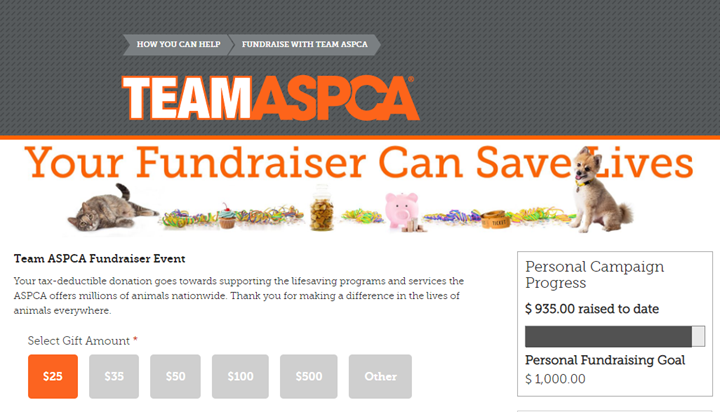 If you'd like to watch the full webinar, click here. We'll be posting more fundraising facts from the webinar in the near future, so stay tuned!