Digital-First fundraising, pledge, & premiums for Public Media Stations & Foundations.
Look Who's Powered by Springboard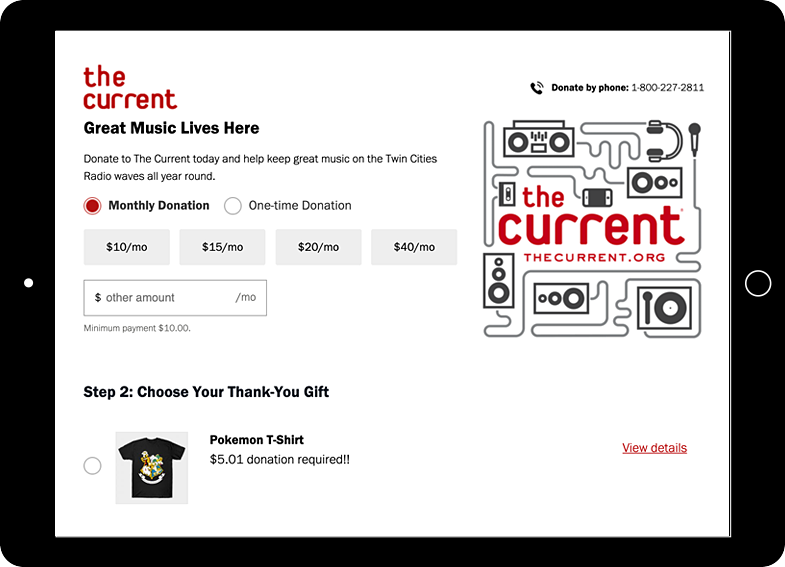 Since launching with Springboard, we've been able to customize our donation forms to a higher degree than ever before. The flexibility allows us to fundraise to specific groups and still ensure our messaging is cohesive and effective. We've used the homepage widget for two pledge drives, each yielding a 20% increase in digital donations. We're also utilizing the Springboard sustainer upsell feature for the first time, with great results.
Deanna Archetto
Membership Manager
Southern California Public Radio
(KPCC)
One-time Gifts & Pledge

Fully customizable donation forms

One-click donations

Personalized, persistent gift strings & dual ask amounts

Single or multiple premiums

Optional bonus gift

Premiums inventory management

Drive-time reporting with goal setting

Ticketed events, RSVPs & wait lists

Sustainers

One-time to monthly gift upgrade

One-click sustaining gift increase

Frictionless sustainer billing info update

Sustaining gift auto-extender

Donor self-service portal

Self-service tax receipts

Sustainer insights dashboards

Expert, high-touch sustainer migrations

Analytics

Source code tracking

Social source & influencer ID capture

Advanced tracking via tags

Device detection & reporting

Support

Long-term partnership with ongoing team

Phone, email & chat

Knowledge Base

Payment Gateways

Variety of real-time and authorize-only payment approaches

10+ payment methods & gateway options, including Springboard Payments

Batch payment processing

Creative Campaigns

Dynamic, personalized campaigns

Unlimited, fully flexible forms

1-step, 2-step, & custom donation processes

Natively mobile-responsive

100% customizable layouts

Multilingual forms

Social sharing & tracking

Pixel-perfect user experiences
Easy management of pledge, events, & other digital campaigns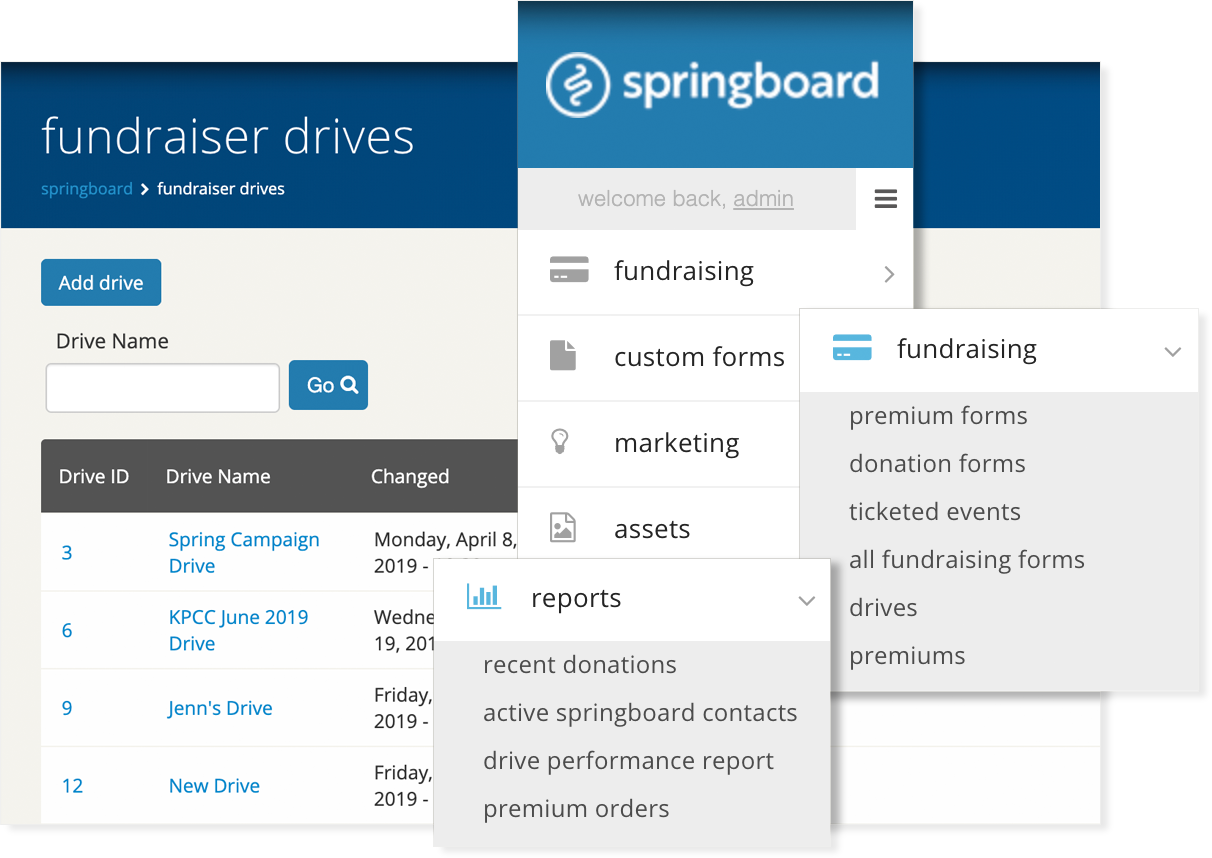 We'd like to tell you more about Springboard - on an occasional basis.
We won't spam or bombard you.