Digital-First Fundraising Engagement Software
Springboard powers creative engagement with your supporters and drives an increase in donations for your cause.

Fundraising
Maximize sustainer giving with automated upgrades, empower donors through peer-to-peer support, and offer payment flexibility by way of Springboard's intuitive and engaging platform.

Marketing
Reach donor audiences exactly where they are, generate awareness through customized responsive messaging, and enhance sustainer relationships by creating personalized experiences.

Advocacy
Galvanize action and policy change with impactful campaigns, empower advocates to generate support, and reach influential decision-makers with a targeted approach.

Analytics
Leverage all collected data to develop actionable insights, refine marketing efforts, and power Springboard's sophisticated tracking and reporting tool capabilities.

Support
Engage with product experts who know and understand your business, and receive the support and care required to experience success with Springboard.

Integrations
Connect Springboard with highly utilized software systems to create a customized technology "powerhouse" and experience improvement in productivity and operational efficiency.
Digital-First Solution Built for Passionate Nonprofits
Springboard is an enterprise-grade platform that helps power digital fundraising and advocacy efforts. It's built for nonprofits to engage, cultivate and retain supporters through digital-first technology.
Discover More
Software Solution to Benefit Public Media
Springboard's digital-first platform allows public media organizations to confidently elevate pledge drives and fundraising efforts. The donor experience is improved through flexibility and customization and encourages increased engagement.
Discover More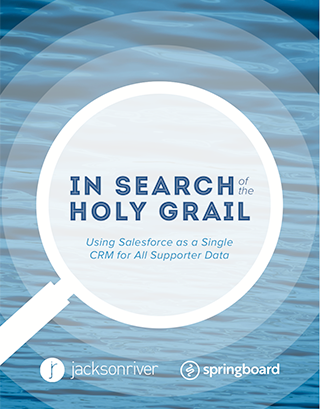 Is a Single CRM the Answer?
In our white paper, "In Search of the Holy Grail," we gain insight from pioneering organizations on the benefits of a single CRM from the nonprofit's point of view.
Key Benefits & Attributes
Fundraising
Maximize sustainer giving, donor engagement, & payment flexibility
Creative Forms
Peer to Peer
Donor Self-Service
Sustainers
Personalization
Payment Flexibility
Advocacy
Focus on impact, analytics, & innovation for policy change
Creative Action
Advocate Experience
Deliverability
Tweet Your Legislator
Targeting
Impactful Campaigns
Support
Count on a team of experts that know you and your strategy
Long-term Partnership
Knowledge Base
Phone, Email, & Chat
Marketing
Offer rich, personalized supporter experiences across channels
Creative Forms
Mobile
Dynamic Content
Social
Tracking
Affiliate Content
Analytics
Examine, learn, & refine with sophisticated tracking & reports
Source Codes
Tag-based Tracking
Social Source Tracking
Integrations
Connect all of your systems to Springboard with ease
Native Integration with Salesforce
Single Sign-On
API Access
Donor Databases
Ready to learn more?
Request your overview and demo of Springboard's solution today.
Feedback From Empowered Nonprofit Clients
"Our contacts at Jackson River are like honorary members of our Web team. They know and understand our organization, goals, and processes through and through. Our Account Manager is always coming up with new and better ways to approach issues and requests from a big picture perspective."
AYUMI STUBBS
Senior Director of Digital Marketing, ASPCA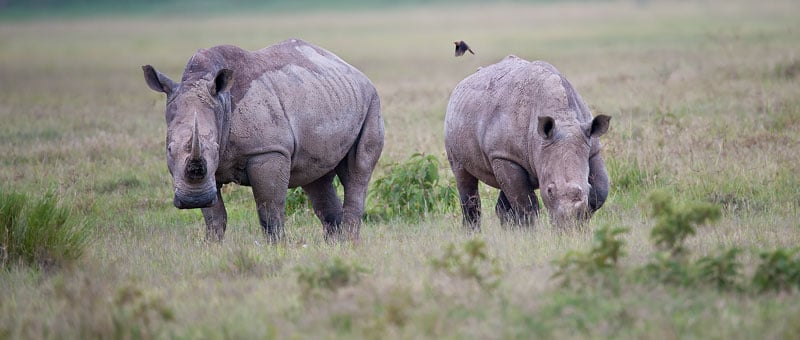 Integrated and Customized Marketing Solution Earns AWF Five Advertising Awards
The African Wildlife Foundation (AWF) substantially improved their fundraising through creative and targeted campaigns, email automation, insightful data, and digital advocacy efforts.
Experience what Springboard can do for you…
Request your overview and demo of Springboard's solution today.