Get Your 2020 #GivingTuesday Plan Together
| Written by
Olga Moshinsky Woltman (guest author)
|

Back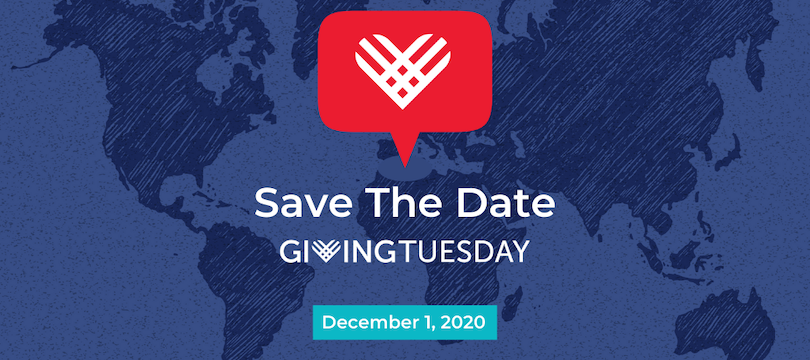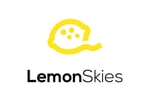 This is a guest post by our smart friend Olga Moshinsky Woltman of LemonSkies.
It's been a year. Pandemic. Protests. Wildfires. Murder hornets. But what about fundraising, you say? And how do we prepare for giving season in this unpredictable and unsettling year?
I've scoured a few recent studies and smart blogs in search of a simple and definitive answer. Spoiler alert: findings are inconsistent. Overall, fundraising is down, with 73% of charities saw a decline in contributions. Peer-to-peer fundraising and canvassing aren't a cakewalk right now either. Some organizations are cautiously optimistic, or at least less pessimistic than a few months back. Anecdotally, though, some nonprofits are killing it through a mixture of innovation and mission relevancy.
So, let's talk #GivingTuesday. First, even if you don't think that this will be your record-breaking year, you should participate in #GivingTuesday anyway—if you don't ask, you don't get. Here are a few steps and strategies to begin now that can help ensure a successful #GivingTuesday.
Strategic Navel Gazing.
At the risk of sounding vaguely mystical, one must look inward to identify key drivers for new outbound strategies. When shaping your plans, it's easy to get overwhelmed with recommendations, but the truth is, one size emphatically does not fit all. Reflect on your organization's experience during 2020—not just who gave, how much and when, but also how to communicate impact to supporters who may be facing their own financial issues as well as COVID fatigue Use this information to drive every aspect of your #GivingTuesday campaign including outreach, ask, donation and thank-you pages. What donation trends have you observed since the world changed in March? What untapped opportunities can you identify, and where can you "lean in?" What are your historical and current shortfalls in fundraising campaigns, and how can you pivot to address them?
Show Gratitude at the Right Times.
One strategy that works for every organization, is showing your supporters some love—saying "thank you" is always in season. This year, genuine gratitude and timing matter more than ever. Don't wait until Thanksgiving to send supporters a perfunctory thank-you right before you flood them with #GivingTuesday and year-end fundraising asks.
Assure Donors that You'll Do Good with Their Money.
Donors want reassurance that your organization is trustworthy and that their money will make a positive impact. Most of all, they want to feel good about their decision to contribute. What "mission moments" will bring your work to life for supporters? Button up your value proposition and messaging to ensure that every aspect of your #GivingTuesday campaign communicates how each individual's contribution will make a difference.
Learn from the Tiger King.
What does Joe Exotic have to do with fundraising? A lot, as it turns out. The Tiger King phenomenon represents a shared moment in time and a widely relatable viewing experience. Connecting your message with your supporters' experience—whether it's baking sourdough, watching Netflix or struggling with Zoom school—helps pave a path from mutual understanding to empathy and compassion.
For nonprofits, universally shared experiences can be tricky to pin down, but not impossible. Did your programs change in 2020 to adapt to the crisis or support more people? Is there something specific to this time and place that you are doing?
Smart Outreach Investments.
Unless you have money to throw around indiscriminately, it's time to get even smarter with your investment in media and collateral. Pat Frame (Further Digital) recommends experimenting with impact and cultivation ads and landing pages early in November and shifting gears the week before #GivingTuesday to focus on direct-ask ads to maximize revenue: "For prospective donors, ads should remain direct-ask but landing pages and forms can lean more toward appreciation and gratitude. Pair emotion with the rational and consider adding a 15-30 second video for an extra special first-time engagement!"
Get Your Technology in Order.
Do you want to explain to your board and constituents that #GivingTuesday didn't go as planned because your forms went down on Monday night? If you're planning any upgrades or technical tweaks, complete them ASAP, and allow time to test and retest to make sure everything functions as intended. Do you have a plan to monitor transactions on the big surge days? What's your recovery plan for each and every element of your infrastructure? Forms do go down. Transactions don't always complete. And if you didn't have enough to worry about, fraudulent transactions historically increase around the holidays. If you have a plan in place to identify, triage and resolve problems quickly, you can avert a fundraising disaster.
So, what will you do differently to prepare for #GivingTuesday? Shake up your segmentation? Try a new-to-you channel like SMS messages to 'chase' direct mail and email appeals? Expand your impact statements to share emotional stories as well as facts and statistics? In these unprecedented times, nonprofits who are proactive and willing to disrupt their standard strategies will likely be the ones to reap rewards.