How We Gave on #GivingTuesday 2020
| Written by
Tom Williamson
|

Back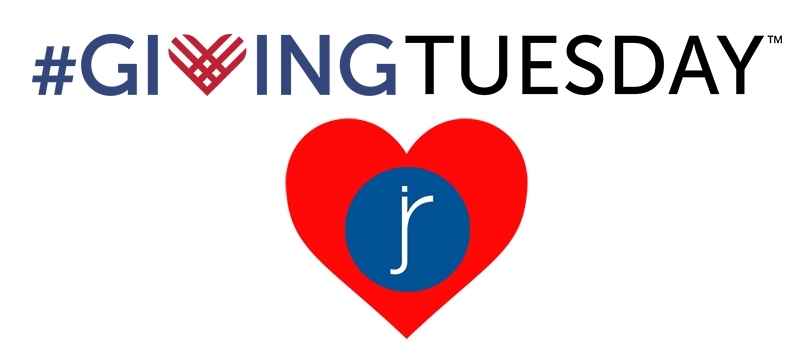 One of Jackson River's enduring traditions is matching our staff's donations on Giving Tuesday. Here are a few of the fantastic organizations that our team supported this year.
New River Alliance of Climbers (Matt)
This grassroots organization builds and maintains trails and climbing hardware in the New River Gorge. They have also recently undertaken an effort to promote diversity and inclusivity within the climbing community: https://www.newriverclimbing.net/blog/update-11182020-celebrating-2020s-victories
WAMU (Chris)
With media organizations downsizing across the country, there is an increasing dearth of qualitative sources of information. However, WAMU consistently delivers programming to Washingtonians that informs, engages, and educates on local as well as national issues. For this Giving Tuesday, I'm doing my part in some small way to keep this service thriving.
National Latina Institute for Reproductive Justice (Jennifer)
In addition to fighting for reproductive rights, they also work more generally towards empowering Latinas/xs (an inclusive term to encompass all gender expressions) through movement building initiatives and continual voter registration/engagement - whether it's a big election year or not. They're small, but mighty!
St. Michael's Food Pantry (Kara)
The St. Michael's Food Pantry is run by the Episcopal church in my town and feeds many of my neighbors when they are in need. Food insecurity is an ever-present but often overlooked issue in my little community, and it has become even more prevalent during the pandemic—small community organizations like this one need even more support than usual in order to keep up with the increased demand.
Drug Policy Alliance (Seth)
This year I gave to Drug Policy Alliance, because I am inspired by their courageous work to rationalize our drug policies at the national and state levels, to reduce the harm from drugs, and to work against mass incarceration and other injustices of the "War on Drugs".
National Center for Lesbian Rights (Jennie)
In 2020, there are no end of causes that need our support. As a queer woman, I chose to support NCLR, since with the current Supreme Court, I know they'll be playing a critical role in supporting the rights of families like mine.
Ecovillagers Alliance (Joel)
This Giving Tuesday I donated to (surprise!) the Ecovillagers Alliance, a (c)3 that I helped found several years ago and for which I have volunteered hundreds of hours of my own time. EVA has been entirely volunteer-run, directing nearly all of its budget toward the legal, tax, securities, communications, and other technical preparations necessary to advance local democratic land sovereignty through community land cooperatives.
Progress Center for Black Women (Laura)
This community organization provides professional space, relevant programming, and support to Black women in the WI capitol area. Founder Sabrina Madison and her work were previously featured in ESSENCE Woke 100 list in 2018, and she is currently developing plans to transform the center into a larger, permanent space.
Drug Policy Alliance (Megan)
The Drug Policy Alliance is an effective advocacy organization working to end the war on drugs. I donated on Giving Tuesday because DPA respects the humanity of people who use drugs, calls out the racism woven through our criminal justice system, and fearlessly pushes policy makers to embrace evidence-based policies rooted in public health.
Roadrunner Food Bank of New Mexico (Esther)
I gave to support their efforts as they work to provide food assistance to those hardest hit by 2020 in my community.
Food Bank of Iowa (Scott)
After seeing hundreds of cars lined up for the Food Bank of Iowa's mobile food distribution at the state fairgrounds, it is clear to me that the work they are doing is even more critical than ever before.
Second Chance Foods (Niki)
Second Chance Foods collects excess food from farms, grocery stores, and other food waste streams, and distributes it directly to organizations that provide meals to the Hudson Valley's food insecure. In doing so, they reduce food waste and provide fresh, nutritious meals to those who need it most.