How To Be A Virtual Company
| Written by
Misty McLaughlin
|

Back
We were pleased as punch to be included in Mashable's recent piece on How to Score a Job at a Virtual Company and FlexJobs' 26 Virtual Companies That Thrive on Remote Work. Back in 2008, our founders set out to create a company in which they actually wanted to work – where having a vibrant life outside of work makes you an interesting person and a valuable employee, rather than a liability.
Six years later, we've grown to 25 folks scattered across the country. While a few Jackson River-ites regularly go into our DC headquarters, most of us work in place, meaning that we work wherever we are: our home offices, coworking spaces, a favorite coffee shop, and on-site with our nonprofit clients when they need us. Our clients are located all over the world, so why shouldn't we be?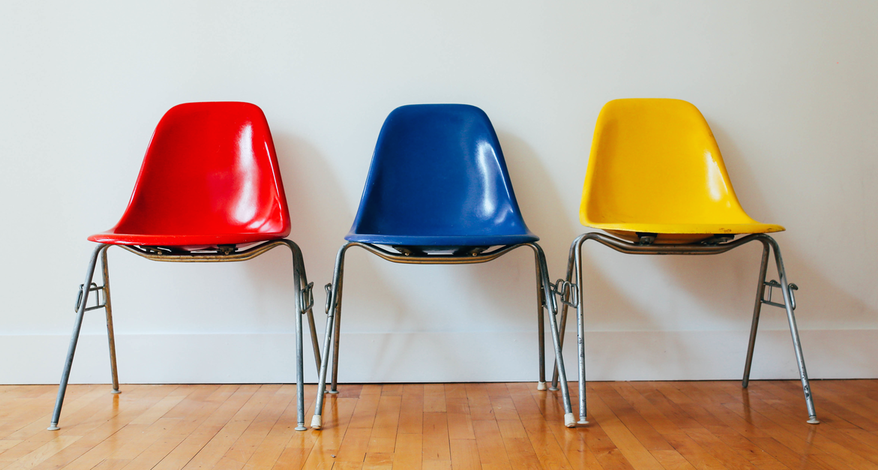 Virtual companies have to work differently. We have to be smarter and more thoughtful about how we structure our interactions with each other. Ultimately, being geographically distributed means that we have to be more accountable to our teammates, our clients, and even to ourselves. When approached with care, the model can work beautifully.
Virtual organizations are starting to develop critical mass, as evidenced by this year's Yonder.io conference. The conference gathered leaders of virtual and distributed teams to talk about practical issues like creating work cultures, hiring, instituting the right tools, when to bring teams together face-to-face, legal issues, and even what we virtual orgs can teach collocated companies. In honor of this, I thought I'd do a roundup of lessons we've learned here at Jackson River as a virtual company:
Build being virtual into your culture. Unless otherwise notified, always assume that interactions are happening remotely. Default to distributed. This means helping employees to practice clear, direct communication; learning how best to use the tools available for remote collaboration; and discerning when to take something to a phone call in real-time. This requires responsive, proactive management that offers plenty of coaching, and also a healthy dose of leading by example. And it means being sensitive when people do gather face-to-face in order to remain inclusive of the folks participating from afar.
Bootstrap your organization's culture. When there's no actual water cooler, the water cooler talk doesn't, well, flow as easily. You have to create forums for people to communicate informally, seed those forums with engaging "water cooler talk," and then get out of the way so that people can connect. We create and reinforce our culture regularly through instant message via Skype (an all-staff chat, project- and team-specific chats, and one-on-one conversations) and through our weekly all-staff Project Update call, where each person gives a highlights/lowlights update. Then we share lunch tips, animal fun facts, bad idea theater, and whatever currently captures our imaginations and attention.
Get good at written communication. While this is one of the hardest parts of virtual teaming, the reality is that even in collocated companies, a distributed client base already requires extensive written communications. The trick is to learn to anticipate how your tone might be read—whether in a formal written document like a client report, or a long multi-party email, or a short informal chat message. Do your best to be conscientious of the full message you would like to send, and craft the tone you want to set. Take the extra minute to think critically about what you want to communicate, and re-read before you send. Don't fall into the trap of feeling pressured to respond fast but without a clear intention. Follow up to make sure you were understood correctly. And, above all else,
Know when to pick up the phone. Sometimes, it helps to establish clear parameters about when a call is needed: like that email threads of more than 10 messages deserve a scheduled call, or that if you start to feel upset during a written conversation, a call is warranted. Whereas in-office cultures can suffer from the way-too-many-meetings syndrome, virtual organizations sometimes suffer the opposite. Prioritizing real-time communications, whether spontaneous or scheduled, makes a huge difference in constructive collaboration from afar.
Budget for face time – but don't require it. At Jackson River, we get together once a year for a full-company, in-person retreat. We use our time together to work on projects, advance long-term priorities that get lost in the day-to-day, socialize, and relax together. There's a palpable sense of connectedness and being re-set as a team when we're all back at our distributed desks. Relaxing together builds cohesion and camarederie. But this also doesn't work for all people and styles, which is why we keep participation optional.
Be clear about working hours and online expectations. Most virtual companies also have a more progressive approach to workplace flexibility, allowing their staff some choice in when as well as where they work. Depending on the nature of the work being done, synchronous in-office time may be more or less critical for a team. Rather than defaulting to the in-office model of required "face time" hours, it's important for leaders to articulate what's required versus what's flexible. Are some core hours required, while others can flex? How important is predictability of schedule? Is it truly open, as long as a certain quantity of hours is reached? Is it up to the individual to use their best judgment? How does a person's availability get communicated? Establish your boundaries, communicate them clearly, and make sure the team understands and follows them.
Invest in tools. The same tools that help us serve our clients also help us serve each other. Skype is our work hub, where most of the communication gets done. For video conferencing and screen sharing, we roll with iMeet or GoToMeeting. We rely on collaboration tools for everything from our software development process to client projects, to our own intranet and wiki, and we capture and share everything through Google Drive. License fees are almost universally small for the huge benefits you receive as a virtual company in sharing, working, and tracking together.
Keep core values front and center. Because they're not posted on a wall that anyone can see (which arguably doesn't go all that far, anyway), you've got to remind people about why the organization operates as it does, and what each person's role is in the greater whole. We recently instituted the "Mr. T Award for Excellence", which is our characteristically tongue-in-cheek way of honoring our core values in action. Team members award it to one another each week in our Project Update call, sharing a few words about which core values someone demonstrated, like earning client trust; using the right tool for the job; practicing non-sucky communication; or commitment to new technology, processes, or ideas.
Realize that it's not for everyone. Alas, a lot of the problems I hear from leaders of remote teams or virtual companies boil down to knowing how to set up an effective virtual workplace, because there's not yet much support for the managers who tend to make these kinds of environments work. However, even in the most thoughtful virtual company, there are individuals who don't thrive. Maybe they're extroverts who desire daily face-time. Maybe it's a very junior employee who needs in-person mentorship to be successful, or someone in a role that really requires hands-on, side-by-side, physical presence. Careful questioning in the interview process can help vet candidates for virtual work. And there's still a lot of work to be done on how best to evaluate performance across distances (see systems like Results-Only Work Environments for some great thinking in this area).
We don't get it right all the time. Misunderstandings happen. We evolve as we go along. Ultimately, we're all just humans trying to do good, important, meaningful work for our clients, figuring out the best way to tack together while working wherever we choose to be.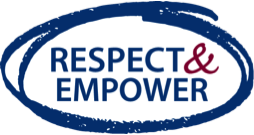 Because we're committed to being the kind of company where we also want to work, Jackson River is proud to be a champion of the newly-launched Great Work Cultures initiative.