Springboard Powers ACLU's Incredible Fundraising
| Written by
Misty McLaughlin
|

Back
By now, you've likely heard from CNN, Slate, the Washington Post, or anywhere else you get your news that the ACLU had its best fundraising weekend on record: $25 million from almost 400,000 donors in 48 hours, following its lawsuit against President Trump's Muslim ban.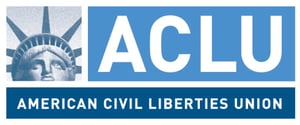 We've been thrilled to be behind-the-scenes on this wild fundraising ride, watching the ACLU's skilled digital team navigate the equivalent of a spontaneous Kentucky Derby. And we're humbled beyond words that Springboard is providing the technological horsepower.
The ACLU's Associate Director of IT for Internet Technology, Marco Carbone, says, "Jackson River and the Springboard platform have played an integral role in handling the massive outpouring of online support the ACLU has received in the past few months. Their platform provided the firepower to deal with hundreds of thousands of gifts and petition submissions, and their dedicated and skilled team have been working with us at all hours to keep the data flowing through our systems."

Though no one could've predicted quite this level of donor turnout (what we're seeing is on par with fundraising for international emergencies such as the 2010 earthquake in Haiti), the ACLU had been preparing for months. Even before the election, the ACLU's communications consistently delivered a clear message: "If Trump becomes president and threatens the Constitution, we will defend it." By two days following the election, November 10th, the organization had its strongest fundraising day on record (at the time), raising $2 million from more than 40,000 donors in 24 hours. The ACLU's digital team continued delivering clear, consistent messaging to supporters, and this remarkable level of giving was sustained: Giving Tuesday generated another $1.7 million and end-of-year fundraising totaled $17.6 million (five times more than the previous December).
On Friday, January 27th, Trump signed the executive order banning immigrants and refugees. By Saturday night, the ACLU had already mounted a successful legal response to the discriminatory order, resulting in a U.S. District Court judge issuing a stay to protect refugees and visa-holders who had been detained.
Beginning around 8 p.m. on Saturday night, we watched as the public responded en masse to the ACLU's effective leadership. Donations increased steadily throughout the day, reaching more than 800 gifts per minute by Saturday night. Sunday alone saw 230,000 individual donations. By midnight, more than 141,000 gifts had come in, with 109,000 (77%) coming from brand-new donors. And the momentum continued to build Sunday, with more than 230,000 individual donations from 190,000 (82%) new donors.
Jennie Corman, our VP of Professional Services, remarked: "After 10 years working with the ACLU, I'm thrilled to still be supporting them, and so glad that our team and our technology will play a part in critical civil rights struggles. We're incredibly proud of the software platform we've built and of the support we provide to help the ACLU accomplish so much."
"I feel very proud to work with the ACLU," says Matt Thomas, one of our developers who was on hand over the weekend to help. "The recent surge in donations demonstrates to me that people in this country care tremendously about justice and equality. I am grateful that we're able to play a small part in helping them to exceed their goals."
Congratulations to the ACLU and to all the organizations doing tremendous work during these tough times. We're in this together, and we couldn't be prouder to serve you on this wild ride!