No recruiters.
Jackson River is a virtual workplace with a headquarters in Washington, DC. We have over 30 talented staff distributed around the United States.
We are passionate, creative, and dedicated to our nonprofit clients. We go to bed at night knowing that every meeting we have, every feature we build, and every recommendation we deliver improves our collective lot on this planet. So if your political values lean left, your work is high caliber, and you want to make a difference, we hope you'll consider joining our team.
---
Top 5 Reasons to Join Jackson River
1
Our People Fun, smart, interesting, committed colleagues
2
Our Values Progressive orientation, flexible workplace, commitment to new ideas, trust, and mutual respect
3
Amazing Causes Relief and development, animal welfare, and environmental action
4
Interesting Work Innovative technology and the latest in nonprofit digital marketing
5
Great Benefits Including medical, dental, vision, PTO, and support for professional growth
Why Work At Jackson River?
Working at Jackson River gives me the opportunity to apply my skills and experience in a tangible way, and all in the name of facilitating the growth and development of causes I believe in. Our work is more than just the technology we use—it's about the way we can use technology to make a difference for the organizations we work with.

— Meli Trumbo
Blog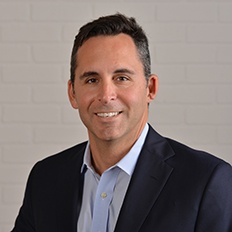 Fred Maglione
Editor's Note: This article was originally published on August 23, 2017 and has been updated to reflect changes since that date. Peer-to-peer (P2P) money transfer apps and services like Venmo, PayPal, Google Pay, Cash App and others are incredibly.
Drew Logsdon
With chapters and house corporations preparing budgets for the upcoming academic year, fraternities, sororities and their related organizations need to give careful consideration to the impact the inflationary environment they face will have on.